Travel agents dedicated to serving the Kansas City community and clients nationwide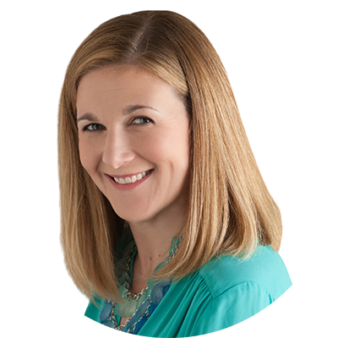 Founder and Contributing agent
Marti Blaine
Marti is the owner of Pack Happy Travel.
Marti and her husband Ryan were blessed as children to have amazing travel experiences with their parents and siblings. That led to adventures as newlyweds. They packed up and moved East, exploring the US on a tight budget. Grownup jobs and family brought Marti and Ryan back to the Midwest., but they didn't lose their love of travel. Their exploration changed to worldwide, especially with the onset of family life.
Kids have brought a whole new adventure and there is nothing more amazing than seeing new places through their lenses. Travel teaches us so many things about the world in which we live. Marti's goal is to help you have lifelong travel experiences that fit your budget and adventure level. Where do you want to go? Let her listen to your desires and help you create an amazing getaway. Her ultimate goal is that wherever your destination, you Pack Happy and travel carefree.
Marti planned the PERFECT trip for my family's first trip to Disney. Everything was planned out and we knew what to expect so we didn't wander around feeling lost! I could never have done it without her help!
Maggie M.
Contact Marti
Contributing Agent
Shannon Brotherton
Shannon was bit by the travel bug at a young age after numerous trips to Disneyland. When she traveled to Portugal and Hawaii before the age of 16, she knew she'd be traveling the rest of her life. What started as a hobby has blossomed into a career helping couples and families plan amazing vacations. Whether you're traveling with your spouse to a romantic destination like Riviera Maya, Mexico, or if you are taking the whole family on a cruise, she will make sure every detail is taken care of before you travel.
Shannon has extensive Disney and Universal knowledge, but it doesn't stop there. She has traveled to London, France, Greece, the Dominican Republic, Mexico, the Bahamas, Jamaica, Turks and Caicos and has been on numerous cruises the past 6 years, so she is ready and able to give you her expertise in these areas and much more. Shannon has a large family including children ages 25 down to 12, so she knows what it's like to keep the whole group happy on vacation.
Contact Shannon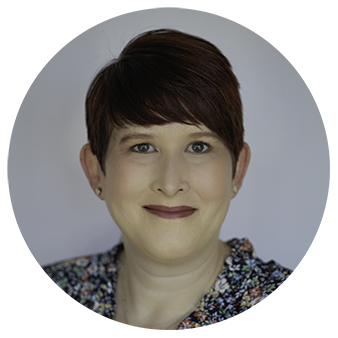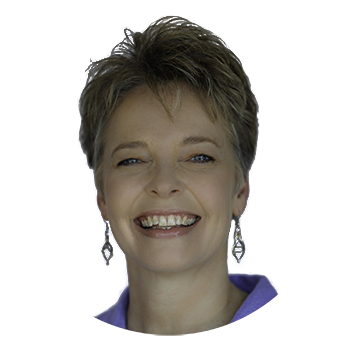 Contributing Agent
Denise Fast
Denise loves to travel! Those travels were relatively short trips as a child from south central Kansas to Beaver Lake, Arkansas, or a Royals game and Worlds of Fun in Kansas City with her family. As she got older and had kids, the trips were a little further away to places like Chicago or South Dakota or Breckenridge, Colorado. Now that her kids are young adults, Denise has had the privilege of taking her two daughters to an all-inclusive in Mexico, on several cruises in the Caribbean, and many trips to Universal Studios and Disney World in Orlando, Florida. But the trip of a lifetime for Denise and the girls was an 11-day trip to Alaska to Mount Denali and a cruise down the Alaskan coast.
Denise is here to make your adventures come true and can't wait to get to know you and help make your vacation a reality. She is also a CPA so she's well-versed with numbers and can't wait to put some plans together for you and your next getaway. She'll be there for you from start to finish so contact her today.
Contact Denise
Contributing Agent
Cindy Fletcher
Originally from small town Alabama, Cindy grew up dreaming of traveling the world. Now, she helps make those dreams come true for her clients! Cindy is passionate about helping others plan their vacations, and her desire is for each client to have a stress-free experience. Her attention to detail and vast travel experience help create once-in-a-lifetime experiences for her clients. One of Cindy's favorite travel memories is taking her daughter to Disney for the very first time. After this experience, Cindy realized how important family experiences are and therefore loves to plan special vacations for families, honeymooners, or anyone looking for a memorable vacation.
Thank you Cindy for helping make our week so "magical." If you're going to Disney, talk to her first ... it was ahhhhmaaazzzing.
Gina F.
Contact Cindy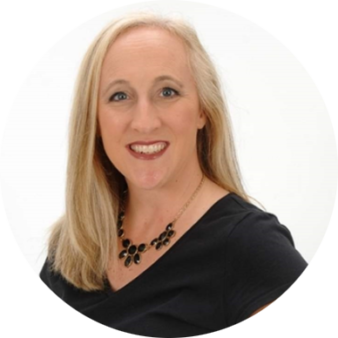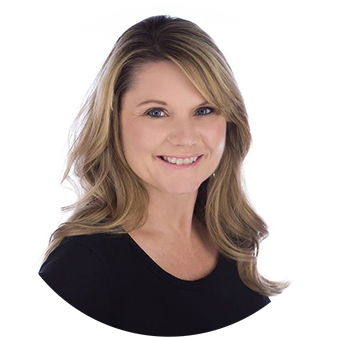 Contributing Agent
Molly Gentz
Molly finds nothing more magical than lifelong memories of a family vacation. She still remembers hers growing up and now she had the privilege of recreating those experiences for her own children and other families. Whether it's relaxing on a beach, eating dinner with Cinderella, or taking a journey with Harry Potter, she is here to help you plan a vacation you will remember for a lifetime. Each group, family, couple or individual has different visions for their trips, and Molly enjoys helping make those dreams come true. Her goal is for every guest to have a magical experience, beyond expectations, no matter where you go! She looks forward to working with her clients, who become her friends, and she can't wait to hear about your next vacation. Let's make it magical!!
Contact Molly
Contributing Agent
Leisha Gonzalez
Leisha loves to travel and is passionate about family vacations! Leisha and her husband Jarod have three boys ranging in age from twelve to two and they have spent many family vacations traveling to a variety of destinations. Leisha began her travel agent career specializing in Disney destinations because she fell in love with creating special memories with her family. She wants to help other families create similar magical memories. Leisha is very experienced in helping families plan trips with kids of all ages as she has traveled with both babies and middle schoolers! As the mom of two boys with food allergies, she is well-versed in planning vacations with families who have very specialized travel needs. Call Leisha today and let her help you book the vacation of a lifetime!
We'd like to give a huge shout out to Magical Memories by Leisha - Pack Happy Travel for planning our amazing Mediterranean adventure these past two weeks. As a Disney agent, Leisha's services are totally free, and she is able to get great discounts and specials. She schedules everything from your hotel, car services, excursions, flights, and everything in between. Traveling internationally with Disney makes it so easy, safe, and convenient for parents traveling with kids. Hit her up if you want to see the world! - Chanda A. , Lubbock, TX
Contact Leisha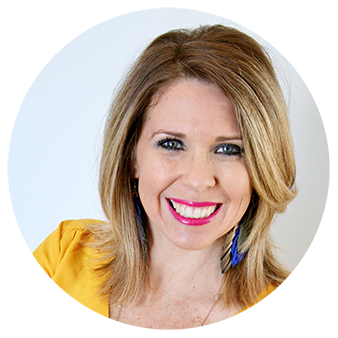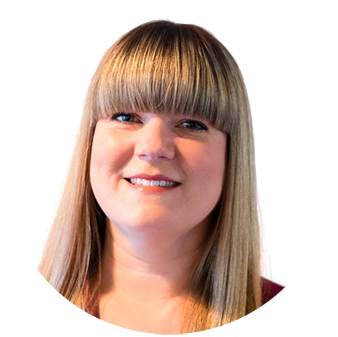 Contributing Agent
Sara Harms
Sara is thrilled to be booking world-wide travel as a part of the Pack Happy team of sage advisors. She focuses on all Disney and Universal Studios locations, Sandals and Beaches Resorts as well as other Caribbean All-Inclusive brands, Disney Cruise Line and Royal Caribbean Cruise Line. In addition, she has earned her Certified Autism Travel Professional designation and will continue to deepen her expertise of destinations that provide an exceptional experience for families with special needs. This is something that is near and dear to her heart as she has a son on the autism spectrum. Sara firmly believes that travel should be accessible to all, and that every individual deserves a relaxing or fun respite from their day-to-day. She is guided in both her personal and professional life by the desire to be the reason someone feels welcomed, seen, heard, valued, loved and supported.
As you are thinking about your next vacation, she would be honored to help you plan it!
Contact Sara
Contributing Agent
Kristen Martin
Traveling and exploring the world is Kristen's passion. It was a topic that she and her husband bonded over on their first date. They had both been fortunate to travel a lot growing up. They made a promise when they got married: No matter what sacrifices they had to make, they would take a vacation every year. Almost 20 years later, they have kept that promise. They enjoy watching their 3 boys experience the magic of Disney, splash in the ocean, navigate subways, hike mountains, learn new cultures, and be fascinated with history. There is nothing she enjoys more then researching, planning, and discovering a new adventure for her family.
Kristen loves sharing her passion with her clients, and would love to help your family realize your dream of traveling. Traveling doesn't have to be stressful. It doesn't have to break the bank. With good planning and the right timing, all families can experience the world. Kristen is detail-oriented, has a great memory, loves a good deal, and prides herself on great customer service. Whether your dream is a Disney vacation, a road trip along the California coast, a week at the beach, or a cruise, Kristen will work diligently to ensure you enjoy a vacation that best fits your needs and wishes.
Kristen planned our Disney trip and it was amazing. She worked with us as we planned, kept us up to date, and sat down and and explained an entire packet she had made for us with our itinerary and all information we needed a few days before we left. Traveling has never been so easy! She is knowledgeable and organized. We just got back and I'm ready for her to plan out next trip!
Julie Y.
Contact Kristen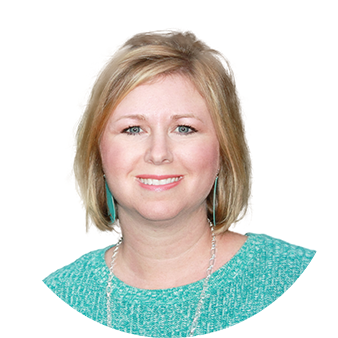 Contributing Agent / Social Marketing Manager
Amy Sides
Amy grew up in Kansas City, but traded in her city lifestyle for country living once she married her husband, Jon. Before kids, travel was their favorite pastime, as it was a way to broaden their horizons and learn about new cultures, lifestyles and differing perspectives. Once they had their son and daughter, travel as a couple grew to include travel as a family. In the early days of traveling, Amy always used a travel agent for their expertise. It was a comfort to have someone assisting in the planning and taking care of all the details. After many years working with travel agents, Amy was encouraged to enter the travel industry. She specialized solely in Disney destinations for a while, but with the guidance of a great mentor, she increased her areas of expertise and expanded to the Caribbean Islands and beyond.
Today, she is able to use her travel experience to book everything from all-inclusive vacations to multi-destination cruises, adventure tours and much, much more! She has planned for families with children, couples, honeymooners and multi-generation families, and she knows how to personalize itineraries to ensure everyone has an amazing time. She will recommend great local activities from unique spas to great hiking spots, water sports, amazing viewpoints, plus the best restaurants and hidden gems.
Amy's goal is to take the stress and worry out of travel, just like the travel agents who helped her all those years ago and leave clients to make unforgettable memories!
Contact Amy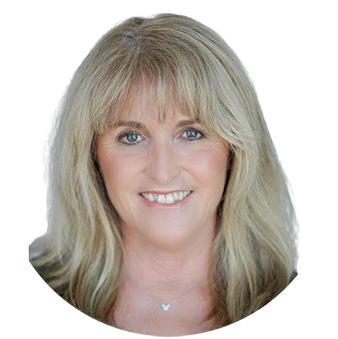 Contributing Agent
Michele Taylor
Disney has been a part of Michele's life for over 50 years and it's fitting now that she's making other families' travel dreams come true. She has nostalgic memories visiting Disneyland as a child. That Disney love grew to Walt Disney World in the 70s and then Disney Cruises and Disney's Aulani in Hawaii as a Disney Vacation Planner. Now she has the privilege of traveling all over the world with her husband, kids, and now grand babies sharing that "Disney Magic." She's also an adventurer and loves road tripping across the US ,having logged 3 trips to the bottom of the Grand Canyon, experienced dude ranches, and off-the-beaten-path yurt glamping to name a few. She's hiked glaciers in New Zealand & Alaska, has sailed the Mediterranean and has visited about every island in the Caribbean. Michele specializes in Disney destinations and is very passionate about adventure travel. She loves the challenge of putting together that perfect, affordable vacation for families to create their own nostalgic memories.
Contact Michele
Contributing Agent
Megan Trigg
What started as a "babymoon" vacation turned into repeated magical moments for Megan and her family. As things don't always go as planned, Megan made her debut through Disney World's Main Street USA in a wheelchair and is still convinced the French Onion soup at Be Our Guest "cured" her. Between her oldest daughter's dietary needs (severe food allergies) and temporary change in mobility, Disney hospitality was ingrained in Megan's family. One of her favorite of many later vacations was a multi-generational trip that combined a Disney Cruise aboard The Wonder and the joy of Disney World on land.
As Megan continues to travel with her husband and children, they're always planning new adventures. The most recent of Megan's extensive family travels involved coordinating her extended family's trip to Mexico! Memories were made.
Megan enjoys helping others make magical memories while creating a vacation package and itinerary that best suits their needs. With a background in education and experience traveling as a military family, working with people and catering to their needs is a specialty of hers.
From magic to mayhem, Megan takes on the planning for her Muggle clients who are interested in a more wizardly type of vacation, visiting Universal Orlando Resort. With training and experience that extends beyond Disney and Universal, Megan facilitates trips for clients enjoying all-inclusive vacations and worldwide travel.
Contact Megan
CONTACT US
Ready to start planning your trip? Have questions about our travel services? Contact us by phone or email, or complete the form on this page and we will get back to you as soon as possible!