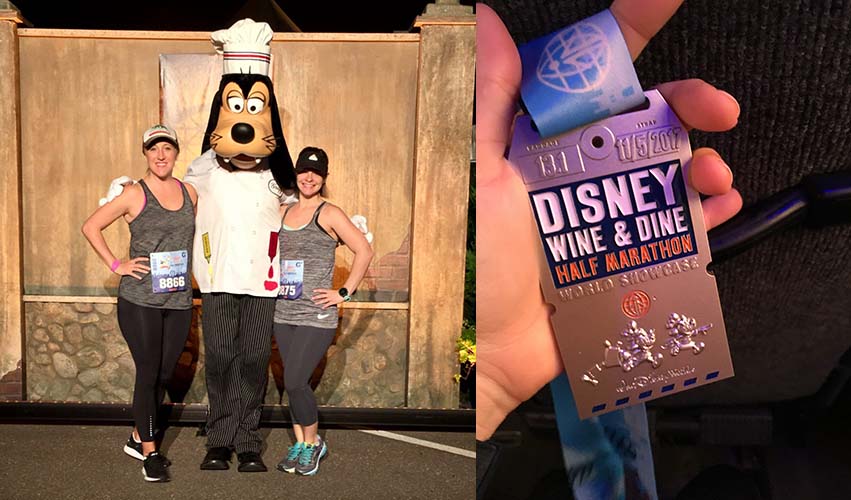 Wine and Dine Half Marathon Weekend
If you love to try food from around the world, sip on craft beers and cool cocktails and love to run (or in my case walk fast), the Wine and Dine Half Marathon Weekend is a PERFECT weekend getaway for you!
The Wine and Dine weekend is November 1-4, 2018. Registration for 2018 is now open and we would
LOVE to help you plan a trip for you and your family and friends! The race weekend has a 5K, 10K and a
half marathon as well as kid races! There is something for the entire family! The races run through the
parks and offer on course entertainment. There is music, lights, and of course, characters on the course.
It is often a GREAT opportunity to snag a picture without having to stand in a line! One of my favorite
parts of the half marathon is running through the parks just before dawn. There is something magical
about watching the sunrise over the World Showcase as you run past France, Morocco and Japan. After
you have burned off your calories running around the world, it is time to have some fun at Epcot's Food
and Wine Festival. Runners can attend a special Post Race Party just for them at Epcot! At the party,
you can sample food and drinks from all over the world. It is like having a multicultural experience
without traveling to the other side of the world. For the runner enthusiast, the Wine and Dine Half
Marathon is a MUST DO Disney experience!